SOLAR TREATMENT OF WATER UNIT
ON-GOING PROJECTS

AQUACYCLE
"The AQUACYCLE project "Towards Sustainable Treatment and Reuse of Wastewater in the Mediterranean Region" was launched in Thessaloniki on September 30, 2019, and brings together 7 partners and 4 associated partners from 8 countries around the Mediterranean: Greece (Lead Beneficiary), Lebanon, Malta, Spain, Tunisia, Algeria, France and Morocco.
AQUACYCLE is set to bring an eco-innovative wastewater treatment technology that will consist of anaerobic digestion, constructed wetlands and solar treatment for the cost-effective treatment of urban wastewater with minimal costs of operation and maximum environmental benefits. The novel technology will be demonstrated in 3 pilot sites in Lebanon, Spain and Tunisia.
The AQUACYCLE project is funded and supported by the European Union through the ENI CBC Mediterranean Sea Basin Programme. For more information, please visit http://www.enicbcmed.eu/ and http://www.enicbcmed.eu/projects/aquacycle/.
Contacto: Dr. Isabel Oller (isabel.oller@psa.es), Dr. M. Inmaculada Polo Lopez (mpolo@psa.es)
---

AQUALITY
AQUALITY H2020/Marie Skłodowska-Curie Actions. ITN "Interdisciplinar cross-sectoral approach to effectively address the removal of contaminants of emerging concern from water", Grant number 765860
AQUALITY is a multidisciplinary and interdisciplinary as well as cross – sectoral European Training Network aiming to generate and promote 15 highly skilled scientists in the field of the removal of Contaminants of Emerging Concern in aqueous systems.
AQUAlity is a consortium of 18 partners. The consortium comprises 7 universities, 3 research institutes and 8 companies. All the participants are mutually involved in scientific and educational tasks, formed in several fields (chemical analysis, environmental fate, photocatalysis, material science, membrane technology and water management).
Contact: Dr. Isabel Oller (isabel.oller@psa.es), Dr. M. Inmaculada Polo Lopez (mpolo@psa.es) & Dr. Sixto Malato (sixto.malato@psa.es)
---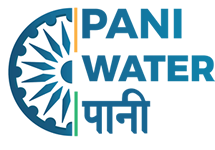 PANIWATER
Photo-irradiation and Adsorption based Novel Innovations for Water-treatment
PANIWATER project consists of 18 partners with complementary expertise, including STEM Scientists, Social Scientists, Designers, Entrepreneurs, Public Health Experts from NGOs, Universities & HEIs, SMEs and National Research Institutes.
The main objective of this project is to develop, deploy and validate in the field (peri-urban and rural areas of India) six technologies for water treatment (contaminants removal, including contaminants of emerging concern, CECs) from wastewater and drinking water. There, European and Indian social scientists work on co-design, health-impact assessment, information, capacity building and behavior change, closely with the local communities to facilitate the uptake of PANIWATER solutions into the water management system.
PANIWATER project is funded and supported by the European Union through the European Union's Horizon 2020 research and innovation programme (GA 820718) and jointly funded by the European Commission and the Indian Department of Science and Technology (DST).
Contacts: Dr. Isabel Oller (isabel.oller@psa.es) y Dr. M. Inmaculada Polo Lopez (mpolo@psa.es)