SOLAR TREATMENT OF WATER UNIT
The unit of Solar Treatment of Water (TSA in its Spanish acronym) was born in 2012, from the Environmental Applications of Solar Energy unit, as a consequence of the strategic plan of CIEMAT to encourage the research activities and applications of solar photochemistry carried out at Plataforma Solar de Almería. The main objective of this research is the use of solar energy for promoting photochemical processes in water at ambient temperature for treatment and purification applications. Research activities are focused on:
Heterogeneous and homogeneous (photo-Fenton) photocatalysis
Solar disinfection
Other water advanced processes: ozone, UV/H2O2, electrooxidation, membranes, biotreatment.
The main objective of the Research Unit is to apply this research in:
Photocatalysts evaluation
Industrial wastewater treatment
Microcontaminants elimination
Water Potabilization and disinfection
Hydrogen production.
Wastewater reuse in agriculture
TSA unit collaborates in national and international projects, valorizing the research via different goals:
Patents.
Communication of results in international journal with high IF
Formation of researchers by PhD Thesis.
Transfer of results to private sector by studies of viability and research contracts.
RESEARCHERS
Dra. Isabel Oller Alberola. Advanced treatment of industrial and urban waste water (combination of biotreatment, membranes and advanced oxidation processes), recovery of added value substances.
Dra. Inmaculada Polo López. Water disinfection by solar homogeneous and heterogeneous photocatalysis.
Dr. Sixto Malato Rodríguez. Treatment plants. Solar photoreactors. Water contamination and natural degradation processes.
Dra. Ana Ruiz-Delgado. Industrial wastewater advanced treatment (advanced oxidation processes and biological treatments combination), water disinfection and membrane technologies applied to nutrient recovery.
Dra. María Jesús Abeledo-Lameiro. Water disinfection by Advanced Oxidation Processes.
Dra. Samira Nahim Granados. Advanced water treatments for the simultaneous disinfection and decontamination of urban/industrial wastewater at pilot scale and the assessment of its subsequent agricultural reuse.
Dra. Ilaria Berruti. Urban wastewater reclamation by photochemical and advanced oxidation processes.
TSA UNIT, at July 2022 is composed by 14 persons: 7 PhD, 5 PhD students and 2 technicians.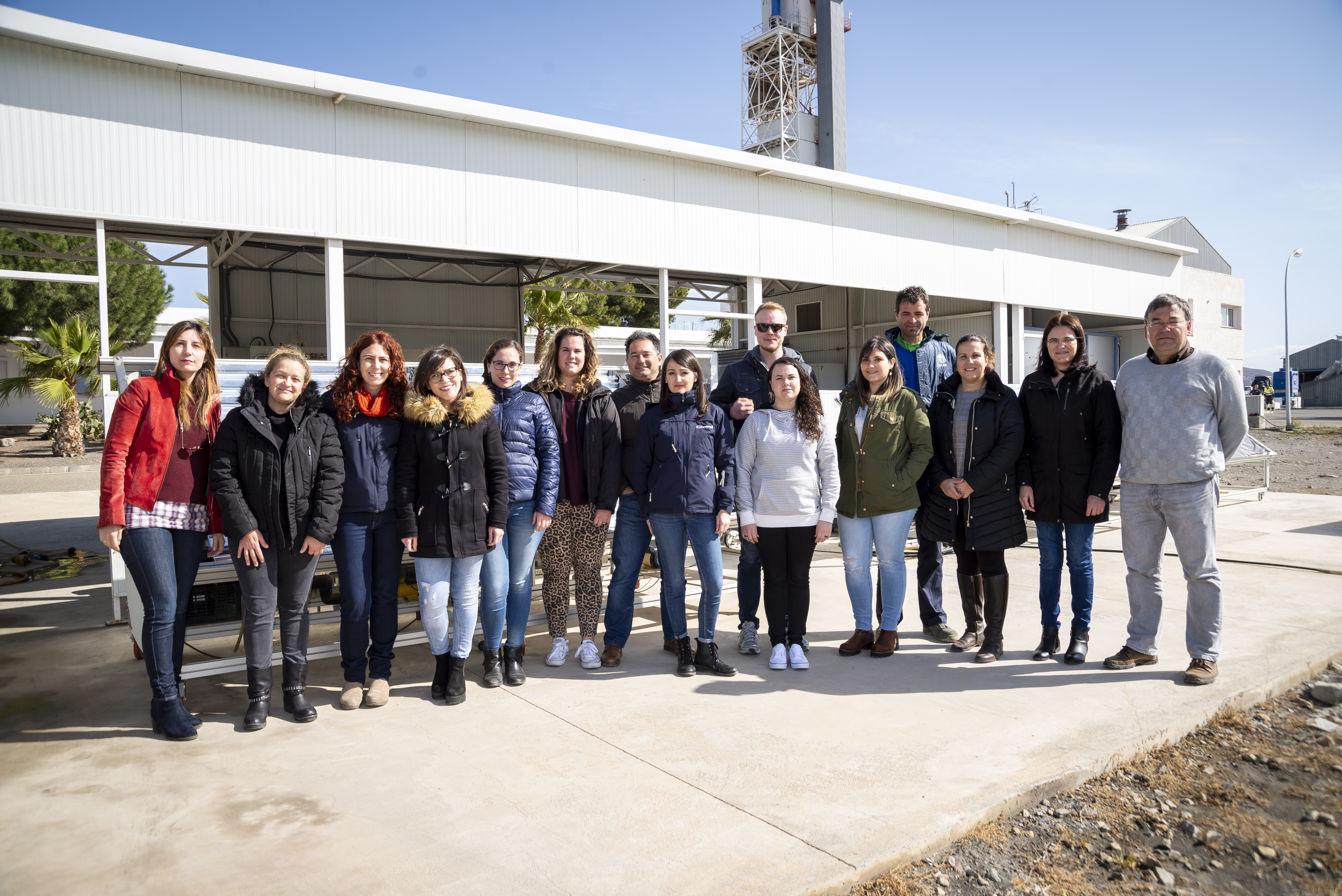 Sixto Malato Rodríguez: Premio Jaime I a la Protección del Medio Ambiente

La Aventura del Saber - TVE
http://www.rtve.es/alacarta/videos/la-aventura-del-saber/aventura-del-saber-05-12-11/1265939/